Once you've let us know that you're interested in a show you've been invited to play, our booking teams will select the artist for each performance slot out of those who have indicated their availability.

If you're booked, the show will appear in the Booked Shows section of your Artist Dashboard, and you'll receive an email to confirm your show.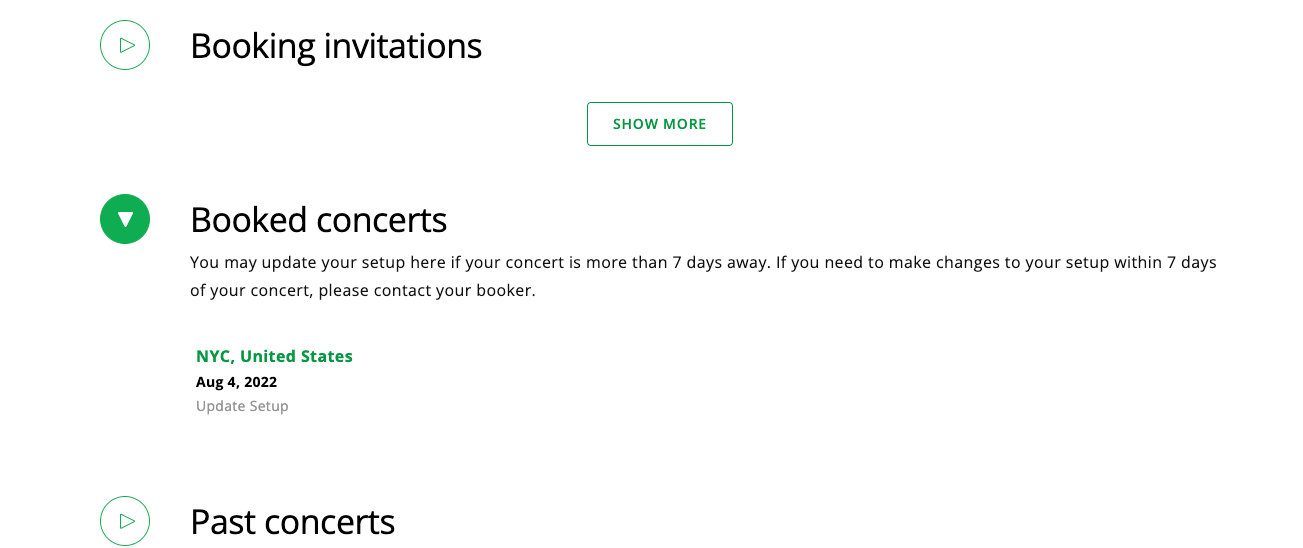 If a booking invitation says 'No longer available', or has disappeared, this means the show has been canceled or filled and our booking team will reach out to you directly with alternative dates.