Booking Preferences are designed to help our bookers understand which city or cities you are currently most interested in playing, as well as places where you would be interested in being notified of last minute booking opportunities. Your Booking Preferences can be edited at any time via your Artist Dashboard (for info on how to get access to the dashboard, head here).
You can also now note that you're only available on certain dates (up to 7 per city!) — perfect for letting our artist booking team know when you're traveling to a new city temporarily.
Updating your Booking preferences
In the Artist Dashboard, head to Edit Profile: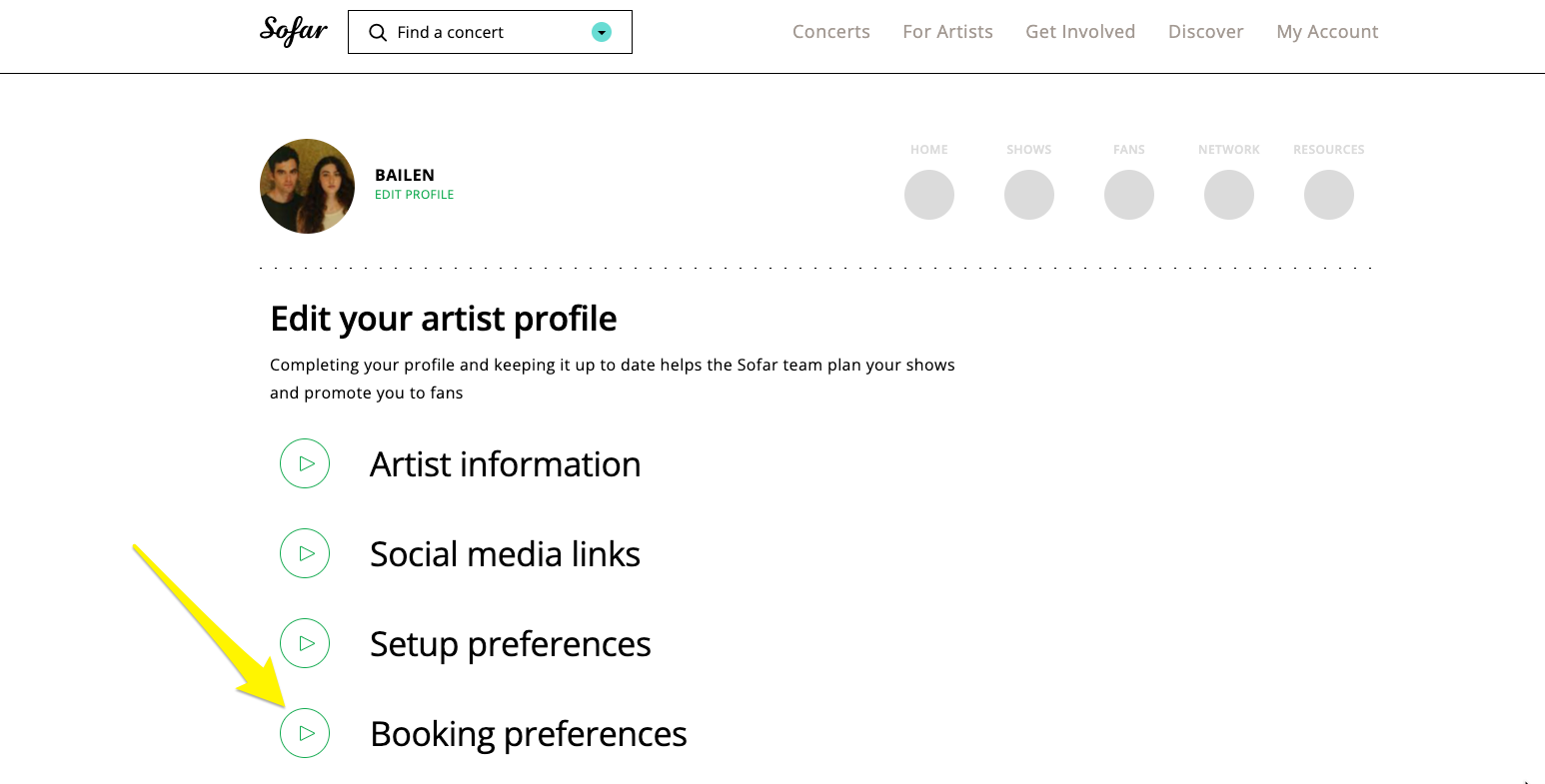 Here, you can select up to five cities that you're available to play in, including whether you're interested in last minute opportunities (this means our team may reach out within 3 days of a potential show date).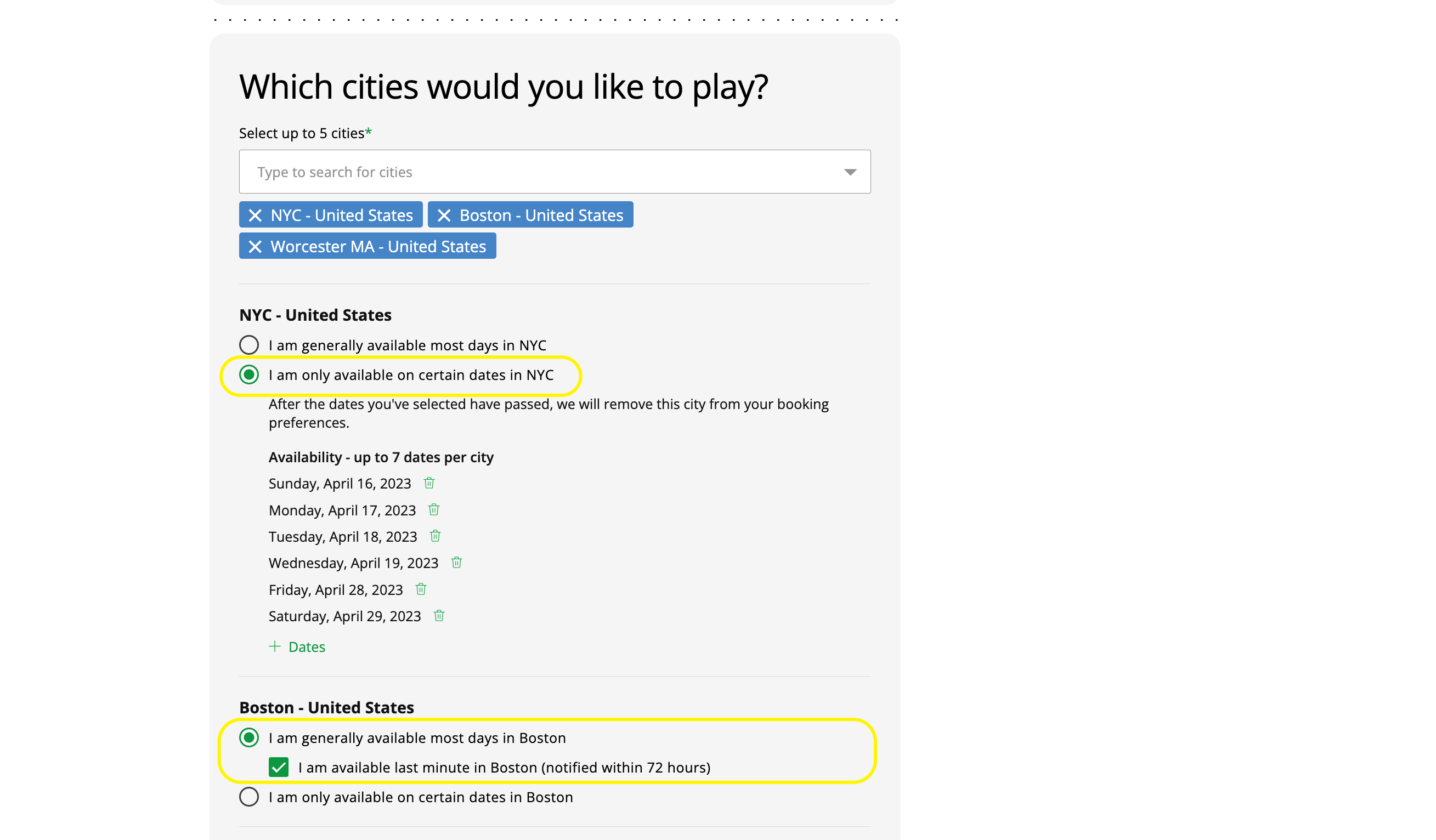 If you do set availability on specific dates, the city will be removed from your Booking Preferences once all dates have passed.
You can update your Booking Preferences as often as you need, so if you're moving or traveling, make sure to keep them current!