Confirm your ticket quantity
To find out how many tickets you have for a Sofar show, head to Your Events and select the relevant event date. If you've already purchased tickets, the Guest Details section will have one row for every ticket you've purchased for the show: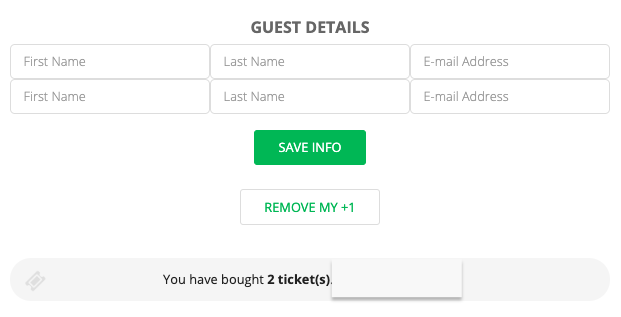 If you don't see the Guest Details section, your tickets have not been confirmed. Click here for more information on how to confirm tickets.